Jacksonville, NC + Starts Feb 2019!

SCHEDULE
Friday: 5:30 p.m. – 9:30 p.m.
Saturday: 9:00 a.m. – 7:00 p.m.
Sunday: 8:00 a.m. – 6:00 p.m.
DATES
February 1-3, 2019
March 8-10, 2019
April 12-14, 2019
May 24-26, 2019
June 28-30, 2019
August 9-11, 2019
TUITION
Early Bird Tuition
$2,400 by January 1, 2019
Pay in Full
Standard Tuition
$2,800 by January 18, 2019*
MyCAA Information:
If you are a military spouse, you may qualify for the
MyCAA program
. The MyCAA program is a career development and employment assistance program offered by the military for military personnel and their spouses. MyCAA provides a maximum educational benefit of $4,000.
MyCAA
approved
.
FINANCIAL AID
Complete our Scholarship Application by December 21, 2018 to be considered!
*Please contact our programs team after closing date for registration.
Payment Plans
6 month – $466.67/month + $25 admin fee
Questions?
---
ABOUT INFINITE YOGA + WELLNESS
Infinite Yoga & Wellness opened in October 2012 to create a supportive space where people can discover, explore, and expand their yoga practice. The studio began with the intention of exposing the community to yoga; an empowering practice that brings strength, balance, and healing into the lives of those who are curious, and committed enough to show up on the mat.
What started out as an unlikely endeavor, jumping into obvious risk, more fear than necessary, and stubborn faith, is quickly and beautifully transforming into a place of service and growth to many in the diverse community of Jacksonville, and its surrounding areas. The studio is filled daily with teachers and students who are actively seeking ways to bring wellness and wholeness into their lives. It is fascinating to be part of this time, and to have the help and support of so many who have helped get the studio cranked, both on and off the mat.
This is truly only the beginning, and we are looking forward to every second that is in store. Welcoming each intention, trial, breath, and celebration. Gratitude and service fuels the foundation here, and support from friends, family, teachers, and practitioners build it up. You are supposed to be here.
Learn More About Infinite Yoga + Wellness
---
ABOUT NOELLE WHITTINGTON, ERYT500
Adjunct Faculty Noelle Whittington, ERYT500 leads 200 and 300 hour Kunga Yoga Lifestyle Teacher Trainings. Noelle is also a Professional Level Kunga Yoga Leader, completing a 350 hour advanced apprenticeship certification with Kristin Cooper-Gulak; and is currently pursuing her 1000hour Kunga Yoga certification. She is deeply committed to the Kunga Yoga mission of service, spending much of her time in India and in the U.S. working with and for the girls of the Homes of Hope Orphanages in Kerala, India. Noelle has been teaching since 2006, beginning her yoga studies at the Nosara Institute in Costa Rica, and studying Thai Yoga Massage in Chaing Mai, Thailand, completing advanced-level certifications in the Lek Chaiya tradition. She is a certified Pilates Mat and Pilates Reformer teacher, completing over 250 hours in advanced anatomy and pilates technique training and is also a certified 5Elements Flow Yoga Teacher Trainer and certified Kunga Vinyasa Trainer. Her additional certifications include Interdisciplinary Yoga, Fluid Power Yoga, and Thai Yoga Therapy. Noelle's primary teachers include Ashley Ludman, Kristin Cooper-Gulak, and Larry Hobbs. She has also completed trainings with Hilary Garivaltis in Ayurveda, Marlysa Sullivan in Anatomy of Yoga and Therapeutic Yoga, David Emerson in Yoga for Trauma and PTSD, and Pre and Post Natal Yoga with Heather Till. Noelle has assisted Anusara-based Seaside Yoga Teacher Trainings and Transformation Retreats with Ashley Ludman and has led retreats to Ambergris Caye, Belize, with Elizabeth Cramond RYT. Due to her dynamic classes and community following, Noelle has been chosen as an ambassador of both Manduka and Lululemon. Yoga, music, dance, service work, and travel are her passions, and she enjoys incorporating these experiences into her teachings to create a safe, fun, and effective experience appropriate for all ages and levels. Noelle enjoys empowering the student to connect with their inner teacher.
---
NORTH CAROLINA'S PREMIER YOGA ALLIANCE CERTIFIED YOGA TEACHER TRAINING PROGRAM FOR 200HR + 300HR CERTIFICATION
As a unique, multidisciplinary teacher training program, we've committed our programs to the "Kunga" vision-offering yoga as service to our local and global communities, learning by teaching and getting our hands dirty! The tenets of Kunga Yoga as service are respect for all "Styles" of yoga, embracing yoga in its truest sense of oneness and using the tools of yoga to be more of service to the planet & all beings.
Kunga Yoga Teacher Trainings teach students skills for "living yoga" both on and off the mat while working towards their 200 hour and/or 300 hour Certifications. All Kunga Yoga, Wilmington Yoga Center, and Affiliate studio programs meet or exceed the standards set forth by the internationally recognized <a title="Yoga Alliance" href="http://www.yogaalliance.org/" target="_blank">Yoga Alliance</a>. Yoga Alliance has established widely adopted rigorous standards for education and certification. With several approaches to yoga being shared (orthodox and synthesis), this training provides a unique opportunity to learn about different traditions within one cumulative program. Instruction is provided in a "big picture" format of the physical practices of hatha yoga, with a "smaller picture" introduction into the practice and theory of other prominent styles such as Kripalu, Ashtanga, Vinyasa, Prana Flow, Kundalini, Prenatal yoga, Yogic lifestyle, ethics, vegan living, anatomy and physiology, and pranayama are covered in detail, along with an introduction to therapeutic yoga &amp; kids yoga.
---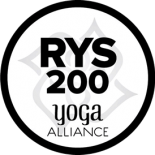 Kunga Yoga Teacher Training offers many benefits, including: • A leading reputation as one of the largest schools for yoga in the Southeast. • Expert Faculty with decades of experience • Experiential curriculum and teaching methodology focused on accessing inner wisdom • Yoga inspired lifestyle immersion within a holistic health centered commons • Support for graduates including assisting opportunities, discounted advanced studies tuition, and internship/mentor programs.
---
ABOUT THE 200-HOUR KUNGA YOGA TEACHER TRAINING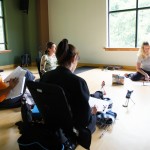 The primary umbrella for Kunga Yoga is Hatha yoga physical practices, with an emphasis on Vinyasa and specialty classes. Instruction is provided in a "big picture" format of Hatha yoga, with a "smaller picture" introduction into the practice of athletic classes such as Vinyasa Flow, Power Flow, and Detox practices, as well as meditation senior yoga, prenatal, kids, therapeutic restorative and more. Yogic lifestyle, professional ethics, vegan living, anatomy and physiology, assisting and pranayama are covered in detail. For more specialized, in-depth study of these topics, you may continue your advanced studies with our Kunga Yoga 300 Hour Certification Program.
---
ESTABLISHED CURRICULUM
We have consistently evolved, improved and refined each of our yoga instructor training programs, with over one thousand participants in our 200 & 300 hour programs since 2003. As a unique, open- style training program, we've committed our programs to the "Kunga" vision-offering yoga as service to our local and global communities, learning by teaching and getting our hands dirty!
TECHNIQUE
Principles of Classic Yoga Asanas Alignment Theory
Posture – Specific Alignment & benefits
Biomechanical Press-points
Adapting postures to the individual
Usage of props
Hatha & Vinyasa Practices Overview
Synthesis & Orthodox Practices: Ashtanga, Kundalini, Kripalu, Therapeutics, Prenatal, & More..
Krishnamacharya's Theory of Krama /Sequencing
EASTERN & WESTERN ANATOMY
Introductory Anatomy as applied to Asana
Multi-Media Presentations of Anatomy of Postures
The Physiology of Asana, Breath & Meditation
Injury Prevention – "Red Flag" warnings
Advanced Relaxation Techniques
Prana & the Vayus
Chakras & Nadis
The Five Koshas
Ayurveda Introduction, Doshas
Mudras, chanting
Adapting the practice to your lifestyle, needs, body
PHILOSOPHY, ETHICS & LIFESTYLE
History of Yoga – Classical & Modern; Evolution of Yoga
Fundamentals of the Yoga Sutras & 8 Limbed Path
Important teachers and their contributions
Major modern schools and their approaches
The Art of Living Yoga – off the mat
Vegan Lifestyle & Diet with Cooking tips
Living "Green"
Teacher/Student Ethics
Kunga Yoga Volunteering for Special Needs in Communities
Bhakti Yoga –Kirtan, chanting & drumming
TEACHING METHODOLOGY
Gentle assisting & enhancements
Effective Cueing
Development of Verbal Skills
Demonstrating for your class
Reading group energy and dynamics
Cultivating confidence
Planning your own classes
Practice Teach Sessions & Feedback
Opportunities to Assist Senior Teachers
BREATHING & MEDITATION PRACTICES
Basic Anatomy & mechanics of breath
Pranayama/breathing methodology
Pranayama techniques in practice
Meditation & the subtle body
Guided Visualization as Meditation
Meditation and the relaxation response
Overview of benefits of pranayama
Overview of benefits of meditation
THE BUSINESS OF YOGA
Gaining experience upon graduation
Setting fees; understanding the market & your experience level
Working with private clientele
Building your resume consciously
Basic marketing
Ethics of why you teach & how to integrate into business world
Yoga Alliance Registry & Continuing Education
BUY YOUR SUPPLIES NOW & SAVE 15%!
---
NATIONALLY RECOGNIZED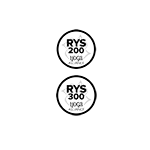 Kunga Yoga instructor trainings are registered as 200 hour & 300 hour certification with the Yoga Alliance. Yoga Alliance has established widely adopted rigorous standards for education and certification and is the only established national body of standards for yoga teachers & schools. As a Yoga Alliance registrant, you become a part of the global community of over 21,000 Registered Yoga Teachers & Schools. Registrants are recognized internationally for meeting recognized standards of training, experience & ongoing professional development.
Evolving since 2003, the Kunga Yoga 200-hour YLTT meets and exceeds all of Yoga Alliance's requirements for 200 hour certification. The goal of the WYC Kunga Yoga 200 hour Teacher Training Program is to provide the fundamental tools that potential teachers need to offer complete, safe, and eclectic hatha yoga classes. Students wishing to become yoga instructors or those just desiring to deepen their understanding of yoga will find this course diverse and comprehensive. All Kunga Yoga Faculty and presenters are Registered Teachers at the 200 & 500 hour levels, and/or experienced professionals in their field of study.
---
OPEN STYLE YOGA & TEACHING METHODOLOGIES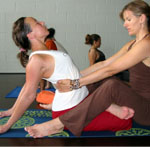 The emphasis within our school is on very broad Hatha and Vinyasa yoga techniques, asana, pranayama, and philosophy, rather than one particular theory or methodology. The heart of our program is the teaching of yoga as service, and promotes openness to all methods of yoga with no one yoga "style" being taught as dominant. We teach a broad range of approaches, so that all may gain an appreciation of different theories/models. Our 200 & 300 hour trainings provide a unique opportunity to learn both orthodox and synthesis models of teaching from different traditions within one cumulative program that can benefit all shapes, ages, backgrounds of students-from the high powered athlete to the senior student with therapeutic needs.
Teaching Methodologies are covered in depth in our 200 hour programs, including opportunities to "practice teach", to learn hands on posture assists, and opportunities to assist live classes. Unique, fun experiences of chanting, kirtan, drumming, and creative movement are also a part of the trainings, and when possible we practice outside and on the beach!
---
COMMUNITY & SUPPORT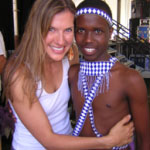 The heart of our yoga teacher training program is the development of community within the program itself. We've found that the highlight for most of our participants is the feeling of support and connection with others within the program. Our goal has always been to create a lighthearted community that is non-judgmental, where no one feels "intimidated" by yoga, and where people can meet, learn, laugh, and hopefully develop friendships for life. We have taken many steps to create a curriculum and space where students of all walks of life, age and ability can come to study the many facets of yoga. Our graduates often share that the training and community gives them personal fulfillment, fresh perspectives, personal EVOLUTION, and ultimately the drive to serve and support in the healing process for others.
Our community is full of students, teachers, volunteers, & administrative staff all coming together with like goals to create connections and valuable support systems for life. Senior Kunga Yoga Faculty lead and direct the trainings in a non-dogmatic, professional, and light-hearted way. Our curriculum is well-established, unique, and FUN! All bodies, ages, shapes and sizes are welcome and encouraged. We strive to create a friendly, non-intimidating, joyous community within our programs, as we feel that trust and comfort are the essential ingredients for absorption during the learning process.
---
SERVICE PROJECT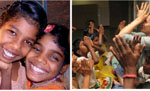 Your Kunga Service Teaching Project is a valuable learning experience and a part of our outreach program providing yoga to underserved communities. Your Kunga Project may be spent working with local charities, fundraisers and community programs for special needs, such as volunteer teaching for at-risk youth, HIV, and domestic abuse victims. You may also choose to simply offer one-on-one lessons to a family member that needs yoga! All graduates teach 5 free Kunga Yoga classes in their communities.
---
LOCATION
The Wilmington Yoga Center is nestled in an environment dedicated to yoga, massage, holistic lifestyle & well-being, at the center of Wilmington's "Wellness Mecca" known as Tidal Creek Commons; housing Tidal Creek Cooperative Natural Foods Market & Café and Blue Ginger Spa. Tidal Creek is a full sized grocery store with an amazing cafe with in-door and out-door seating featuring a hot-bar, salad-bar and juice, smoothie & coffee bar. Being located right above Tidal Creek makes grabbing meals & snacks easy AND healthy! WYC is centrally located in Wilmington, NC and only 15 minutes from beautiful Wrightsville Beach.
Lifestyle immersion within a beach retreat environment, with free or economical homestays available
Connection to nature; breathtaking Wrightsville Beach located within 15 minute drive.
Wilmington studio location nestled in within the county's "wellness mecca" housing Tidal Creek Organic Health Foods Cooperative Market & Café and Blue Ginger Spa.
---
PROGRAM BENEFITS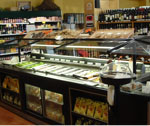 Perks include:
15 class pass to use within 6 months of the training (free classes are at Wilmington Yoga)
15% discounts on workshops, trainings, class series, and retail! future internship and teaching opportunities at our center
$100 account credit for each friend you refer to a future Kunga Yoga 200hr teacher training at our home studio
discounts and the chance to earn continuing education credit hours on Kunga 300hr continuing education modules on international adventure retreats… not your typical "school" curriculum, but the one we always wished for!
BUY YOUR SUPPLIES NOW & SAVE 15%!
PURCHASE SUPPLIES!